Volunteering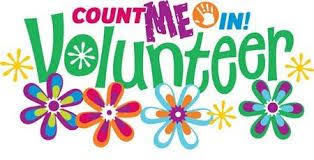 In-person visitors and volunteers will not be allowed in Division schools at this time. This includes guest speakers, sports-team coaches and artists in residence. Individuals are encouraged to communicate with the school through email or by phone. Currently, parent volunteers are not permitted in the school building. However, we are optimistic that we will find ways to work with parent volunteers later in the school year.
Our school values and encourages the support of parent and community volunteers. Volunteers may be involved in a variety of tasks, which may include helping with special events, helping in the library, or serving on parent committees. Volunteers may also provide assistance to the classroom teacher by supervising small groups of students on field trips, reading and writing with individual students, or preparing instructional materials (photocopying, etc.)
All volunteers are required to submit a district Volunteer Registration Form each school year. These will be provided to the volunteer by the office staff. All volunteer coaches, volunteer chaperones of overnight field trips and volunteer drivers are also required to submit an application for a Police Information Check. The results of the check must be received prior to engaging in these kinds of volunteer activities.